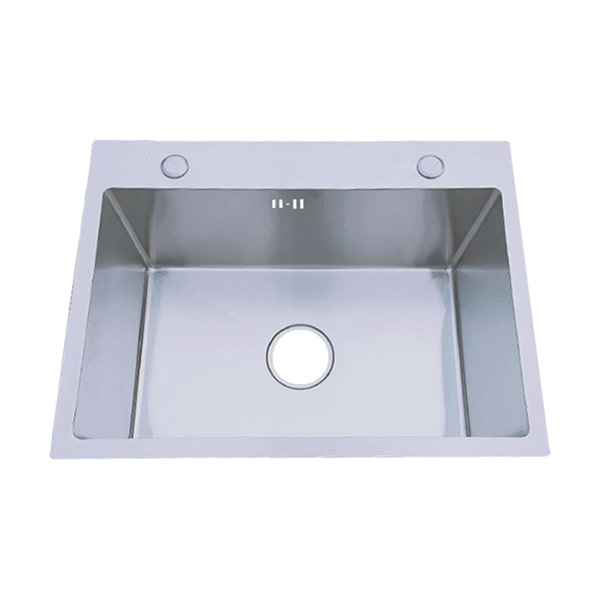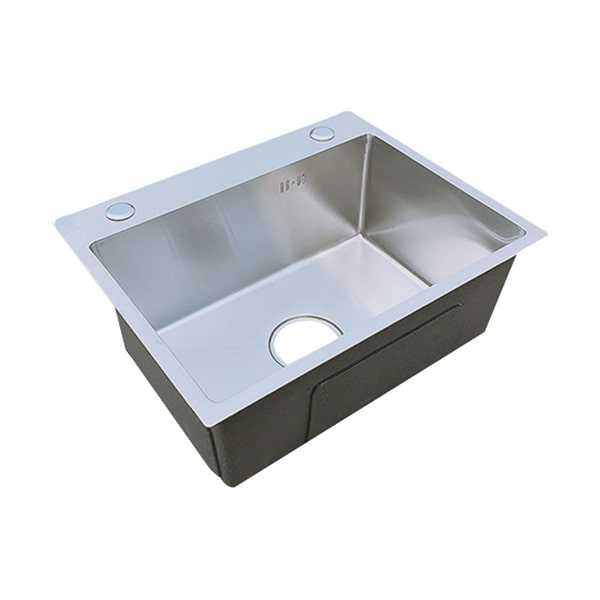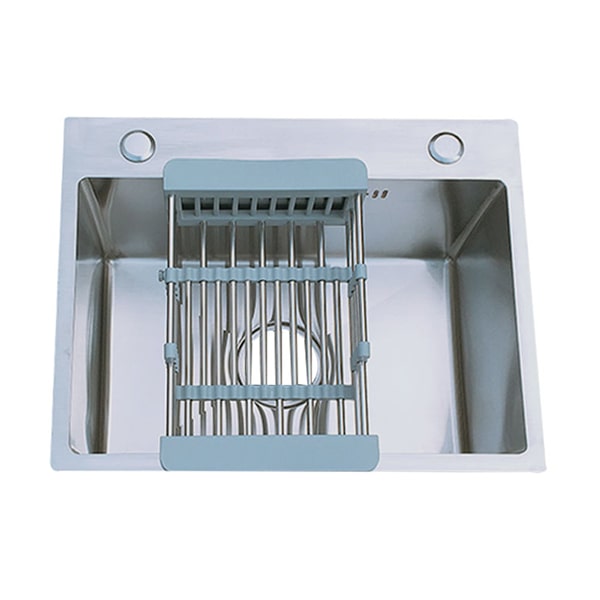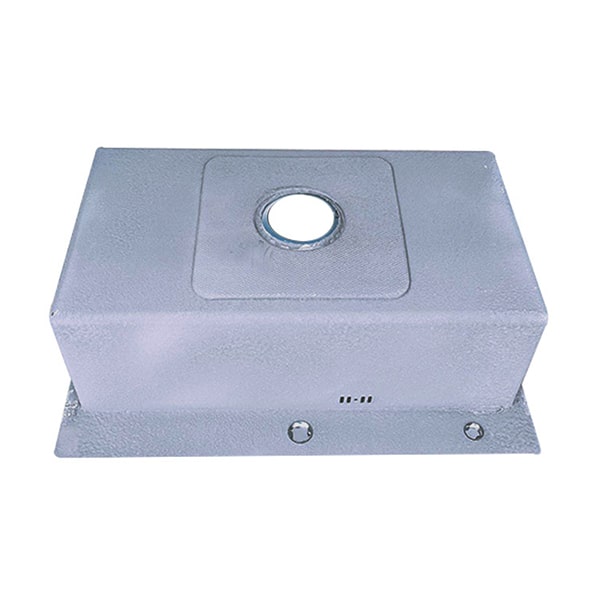 Handmade Sinks 6045
Brand Name: SC
Model Number: 6045
Warranty: None
After-sale Service: None
Project Solution Capability: None
Application: Kitchen
Design Style: Modern
Place of Origin: Guangdong, China
Feature: Without Faucet
Surface Treatment: Brushed
Installation Type: Above Counter
Bowl Shape: Rectangular
Number of Holes: Two
Sink Style: Single Bowl
Size: 60cm*45cm*19cm
Accessories: Including retractable blue + 2-inch A9 accessories
2020 new product hot sale Stainless steel installation counter top Handmade Sink for kitchen.
There are two types of single slot, small single slot and large single slot. The size of the small single slot is generally below 650mm, and the size of the large single slot is generally above 850mm. The common single tanks on the market are generally large single basin stainless steel sink. Such drop-in single kitchen sinks are larger and feel more comfortable when used. Most of these sinks are rectangular and can be used with a drain basket. Large pots and utensils at home can also be easily cleaned.
Single-slot kitchen countertops are suitable for all sizes, especially for homes with a large population. Single-slot kitchens are more practical.
Supply Ability
100000 Piece/Pieces per Month
Packaging & Delivery
Port: Nansha Port
| | | | | | | | |
| --- | --- | --- | --- | --- | --- | --- | --- |
| Size | Minimum order quantity | FOB price (USD) | Number of pieces | Net Weight | Gross weight | Outer box size | Opening reference size |
| 55*45*19cm | 1100pcs | $13.2 | 1 pcs | 4.35kg | 5.6kg | 58*48*22.5cm | 53*43cm |
| 60*45*19cm | 1020pcs | $13.4 | 1 pcs | 4.2kg | 5.9kg | 63*48*22.5cm | 58*43cm |
| 68*45*19cm | 850pcs | $13.7 | 1 pcs | 4.45kg | 6.15kg | 71*48*22.5cm | 66*43cm |
| | |
| --- | --- |
| Material | 201 Stainless steel |
| Panel thickness | 2.5 (mm) |
| Liner thickness | 0.5 (mm) |
| Molding process | Handmade production |
| surface treatment | Wire drawing |
| Bottom processing | Coating |
| Depth | 19 (cm) |
| Color | Silver |
| Slot | Single slot |
| Number of pieces | 1 pcs |
How To Choose Kitchen Wash Basin Sink ?

A kitchen wash basin sink is made to fit into the sink area and is one of the more commonly installed sinks in homes today. It has become the common choice for many households when deciding on a new kitchen sink, as it is easy to install and widely available in a wide variety of styles, colors, materials and price ranges. This makes it a good investment. Some of the most popular models are porcelain, stainless steel and cast iron. Each has its own advantages and disadvantages when compared to each other.

Porcelain: The most expensive type of kitchen wash basin sink, the handmade kitchen sink price is higher than averages for its porcelain style sinks come in many varieties, such as: a hand shape, a sloped centre piece, rounded edge, or a counter sunk into the sink itself. They can be made from a variety of materials, such as porcelain, stainless steel, copper, bronze, or even glass. This style of sink has a deep seating bowl and deep corners with the sink edge touching the edge of the bowl. Sinks often have separate spray features to use for more efficient rinsing and a pull out hook & loop feature for sprucing up the look of the sink. Some porcelain models come with added features such as soap holders and removable drains.

Hand basin: This is an excellent choice if you plan on washing hands frequently in the kitchen area. These hand basins sit much lower than regular kitchen sinks and can be as shallow as a child's cupboard. They have the added advantage of having a very modern appearance and can come with many different spray features. If you do not use a hand basin for hand washing then it is not necessary to have a separate hand basin in your kitchen. If you do want a separate hand basin see if the hand basin you are selecting will fit into the dishwasher or washing machine.

Combination: This type of sink can sit in the corner of a room and is perfect for small areas that do not need to have a huge open area to go through food. These are usually made from stainless steel. The material is strong enough to withstand the daily use of a family. Most combination basins sit between two and three inches deep depending on the model. The basin may have a removable hand rim or it may not. Some combination basins have a single spray nozzle and one or two taps.

Shopping for a new stainless steel basin sink of songchang is the best matter of finding one that meets your needs and budget. There are many different styles and materials available in the market. It is recommended to go through the options thoroughly so that you can choose the one that meets your requirements. Also, keep in mind that the shape and design will depend on how you intend to use it. All in all, if you are renovating your kitchen, it is important to find a stylish and durable basin that will complement the rest of the kitchen.
CONTACT US


Foshan Shunde Songchang Kitchen & Sanitation co., Ltd.
We are always providing our customers with reliable products and considerate services.
If you would like to keep touch with us directly, please go to contact us