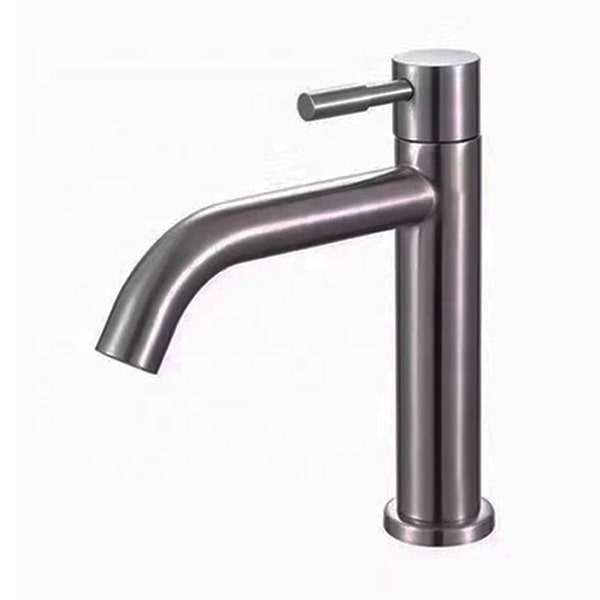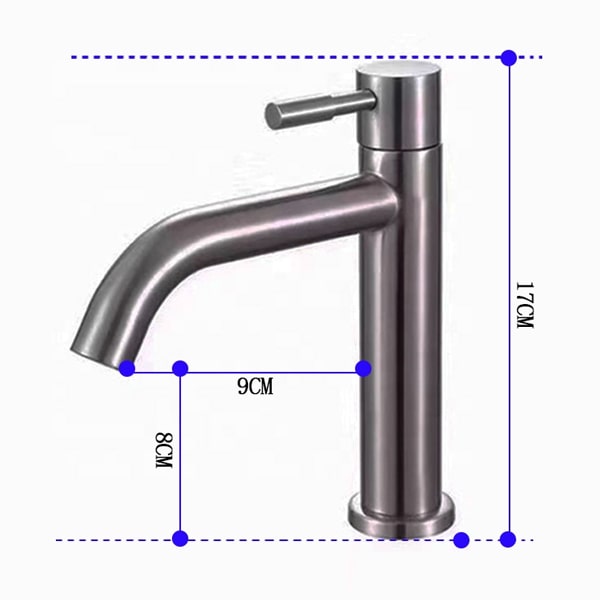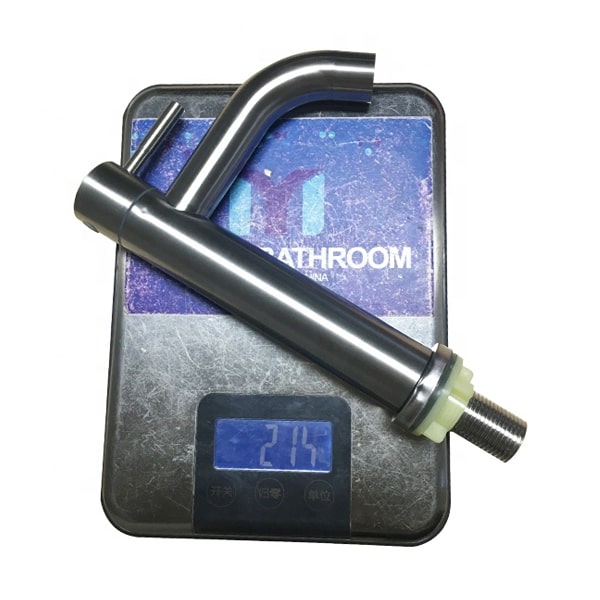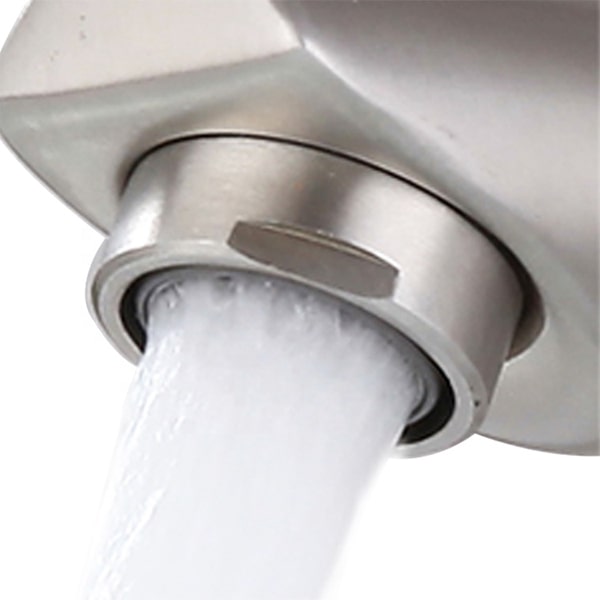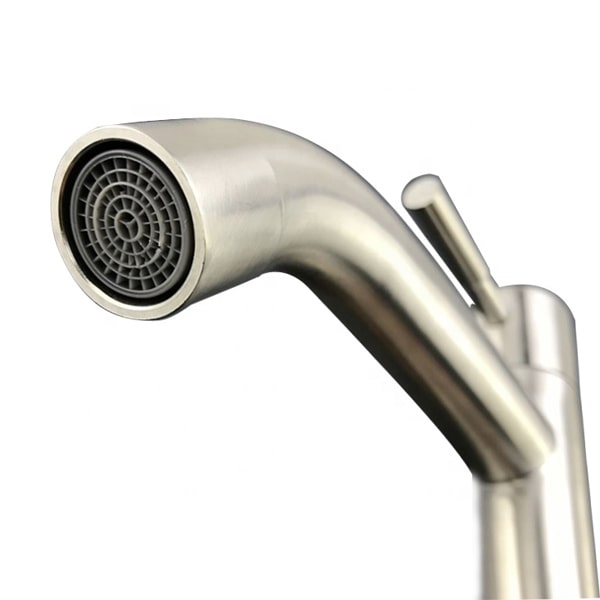 Basin Single Function Faucet YM-TD001 Curved Tip
Brand Name: SC
Model Number: YM-TD001 Curved Tip
Warranty: 1 Year
After-sale Service: Online technical support
Project Solution Capability: Others
Application: Bathroom
Design Style: Modern
Place of Origin: Guangdong, China
Surface Treatment: Brushed
Installation Type: Deck Mounted
Number of Handles: Single Handle
Style: Contemporary
Valve Core Material: Ceramic
Number of Holes for Installation: Single Hole
Spray Type: None
Lavabo single function faucet, surface drawing, copper spool, curved nozzle design, processing and production integration.
Supply Ability
100000 Piece/Pieces per Month
Packaging & Delivery
Packaging Details: The outer packing size (length, width and height) is 66.5*45.5*63 cm, with a net weight of 3.85kg and a gross weight of 22.25kg.
Port: Nansha Port
| | |
| --- | --- |
| Place of Origin | Guangdong, China (Mainland) |
| Brand Name | SC |
| Model Number | YM-TD001 Curved Tip |
| Installation Type | DECK MOUNTED |
| Number of Handles | Single Handle |
| Style | Contemporary |
| Valve Core Material | Ceramic |
| Number of Holes for Installation | Single hole |
| Spray Type | None |
| Warranty | 1 years |
| Product Keywords | Kitchen faucet wholesale, Quality faucet, American faucet |
| Material | 304 Stainless Steel |
| Surface Treatment | Brushed |
| Number of Pieces | 100 pcs |
With regards to buying a faucet for a kitchen or a washroom, there are two choices: the single-handle kitchen faucet and the double-handle kitchen faucet. Both have a similar capacity – they control the water stream. That settles on the decision considerably more troublesome. Nonetheless, each model flaunts a few advantages and disadvantages that mortgage holders ought to know about on the off chance that they intend to do some rebuilding around the house.
Single-handle faucets are significantly more easy to use than double-handle faucets. Establishment is straightforward and requires the boring of just one opening. They're a typical decision for more seasoned individuals as turning them is practically easy for the sick or those battling with joint pain.
Besides, the incredible benefit of the single-handle faucet is that it's feasible to turn it on with elbows or wrists. This proves to be useful when the hands are grimy from cooking or cleaning.
At last, these faucets are an astounding choice for little sinks as they don't consume a lot of room.
Single-handle kitchen faucets cons
The fundamental inconvenience of the single-handle faucet is that it's important to wind down the two valves when it begins to spill. This implies that there will not be water until the handyman comes and fixes the issue.
Additionally, a few property holders experience difficulty changing the ideal water temperature. In the event that the handle is excessively far aside, the water can immediately turn out to be excessively hot, making this faucet hazardous for kids.
Double-handle kitchen faucet pros
Double-handle faucets add appeal to each house. They look snazzy and immortal. There are bronze or gold handles nowadays that can lift the style immediately.
Another benefit of these faucets is that they offer better water temperature and stream control. With the two handles, it's practically difficult to turn on high temp water incidentally. Furthermore, if there are issues with spills, mortgage holders can in any case have water. They should wind down one valve, yet the other will be completely utilitarian. Regardless of whether one handle breaks, the faucet will not be completely futile.
Double-handle kitchen faucet cons
The establishment of the double-handle faucet isn't so straightforward. In contrast to the single-handle faucet, the double-handle faucet requires two openings in the ledge. That implies really penetrating and more wreck to clean.
Besides, it comprises of a greater number of parts than the single-handle faucet. In the event that one of them breaks, it very well may be trying to pinpoint the specific issue and fix it.
CONTACT US


Foshan Shunde Songchang Kitchen & Sanitation co., Ltd.
We are always providing our customers with reliable products and considerate services.
If you would like to keep touch with us directly, please go to contact us