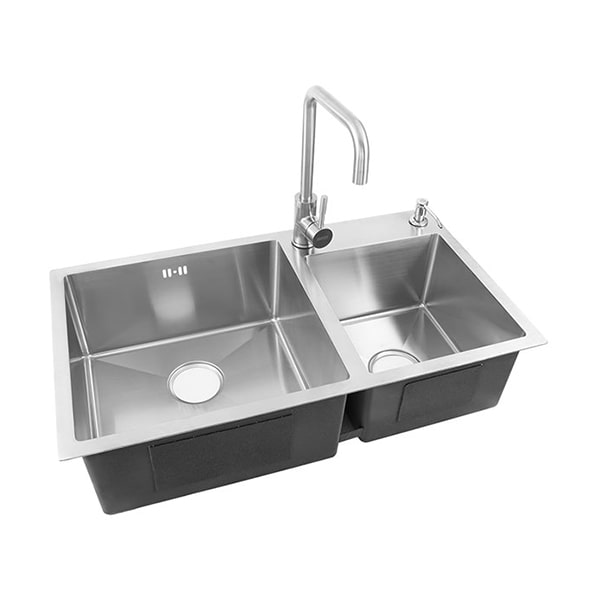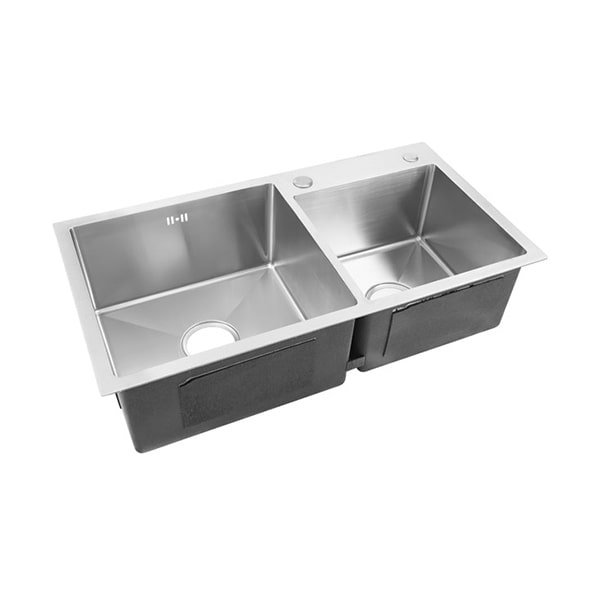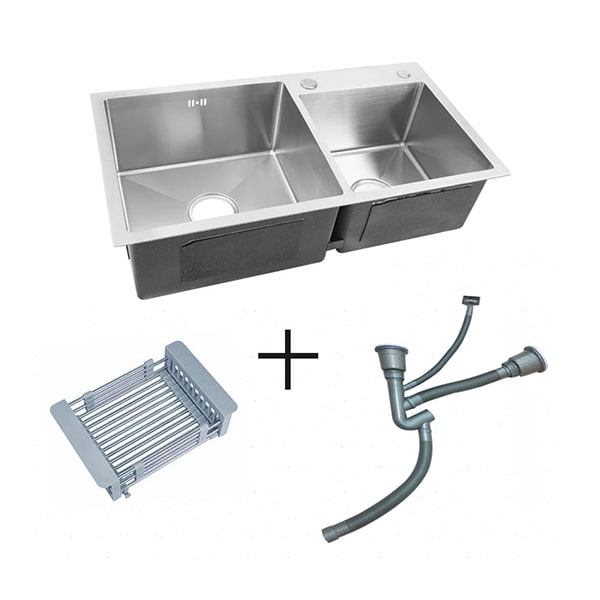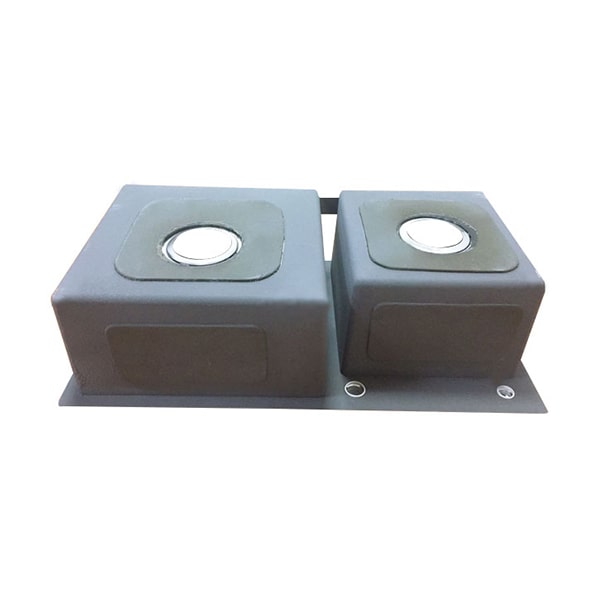 Handmade Sinks 8045
Brand Name: SC
Model Number: 8045
Warranty: None
After-sale Service: None
Project Solution Capability: None
Application: Kitchen
Design Style: Modern
Place of Origin: Guangdong, China
Feature: Without Faucet
Surface Treatment: Brushed
Installation Type: Above Counter
Bowl Shape: Rectangular
Number of Holes: Two
Sink Style: Single Bowl
Size: 50cm*40cm*22cm
Accessories: Including retractable blue + 2-inch A9 accessories
2020 new product hot sale kitchen special rectangular brushed stainless steel SUS304 handmade sink.
The double tank is the most popular type on the market at present, and it is also very practical. This type of stainless steel sink is mostly sub-basin (that is, one large and one small). The main basin + auxiliary basin can be combined, and both sides can be started at the same time. The one I bought myself is a double tank. When washing dishes, one side is used for washing and the other side is used for flushing. When washing vegetables, another basin is equipped with a draining basket to drain the water, so that water will not accumulate on the countertop.
Double tanks are suitable for kitchens with large countertops, especially for families with dishwashers and families with a small population. It is better to choose double tanks.
Supply Ability
100000 Piece/Pieces per Month
Packaging & Delivery
Port: Nansha Port
| | |
| --- | --- |
| Size | 50cm*40cm*22cm |
| Accessories | Including retractable blue +2-inch A9 |
| Product Keywords | Single bowl handmade sink,SUS304 sink handmade,Stainless steel kitchen sink |
| | |
| --- | --- |
| Material | SUS304 material |
| Panel thickness | 3.0(mm) |
| Liner thickness | 0.6(mm) |
| Molding process | Handmade production |
| surface treatment | Wire drawing |
| Bottom processing | Coating |
| depth | 22(cm) |
| color | Silver |
| Slot | Single slot |
| Number of pieces | 1 pcs |
| Opening reference size | 48*38 (cm) |
If you want to design the kitchen in a modern way, you should be looking at the stainless steel basin for kitchen. This type of basin gives a new look to your kitchen. They are available in many colors so that you can match them with the rest of the things in the kitchen. If you are planning a complete kitchen makeover then this is one of the most important things that you should look at.
A stainless steel basin for kitchen is very easy to clean and maintain. The surface is non-porous, so you will not have to worry about the surfaces getting scratched. When you use the detergent solution, you need to use sparingly as the detergent gets absorbed into the metal. It is advisable to wash the stainless steel basins using lukewarm water. You should not use hot water as it will get the stains transferred on to the surface and make them even more difficult to remove.
you would notice that the stainless steel basins have a glossy look to them. However, this type of material has some disadvantages as well. Some of the stainless steel products also conduct heat, which can cause the cooking utensils to get burnt. Another problem is that stainless steel tends to discolor after some time if it is constantly exposed to heat. So, you should make sure that you do not expose them to too much heat.
These types of basins for kitchen can be used for various types of food preparation. You can use them for preparing sauces and soups, and they can even be used for deep frying food. Since they are made from stainless steel, you would have to take extra care in storing them. If you leave them uncovered, they can get rusty and the color can get depleted. It is important to keep them out of the sun for the best results.
Once you get your stainless steel basin for kitchen, make sure that you clean it regularly so that you do not have to worry about the sanitation issue. You should wash it thoroughly using warm water and soap and then rinse it off thoroughly. The basin should always be rinsed and dried completely before you store it away. You can place it on a shelf or in a cabinet, but you must ensure that the lid is kept open at all times so that you can use it whenever you want to. The final maintenance procedure of a stainless steel basin for kitchen involves polishing it once in a while. You can buy special stainless steel polishing pads so that you do not have to worry about the cleaning procedure any longer.
CONTACT US


Foshan Shunde Songchang Kitchen & Sanitation co., Ltd.
We are always providing our customers with reliable products and considerate services.
If you would like to keep touch with us directly, please go to contact us