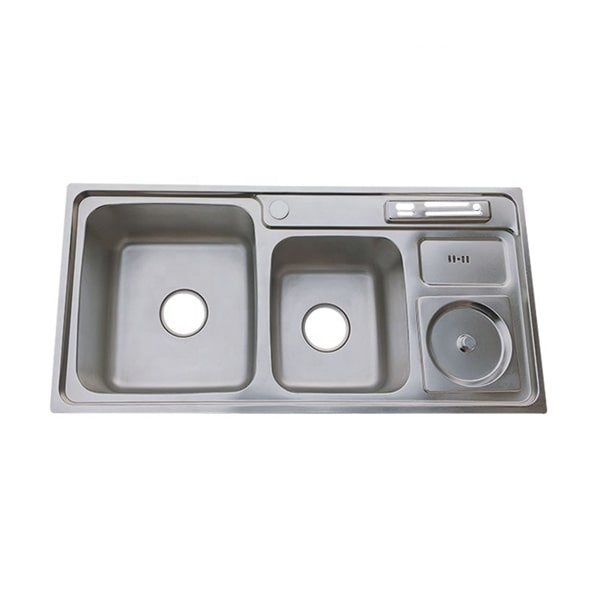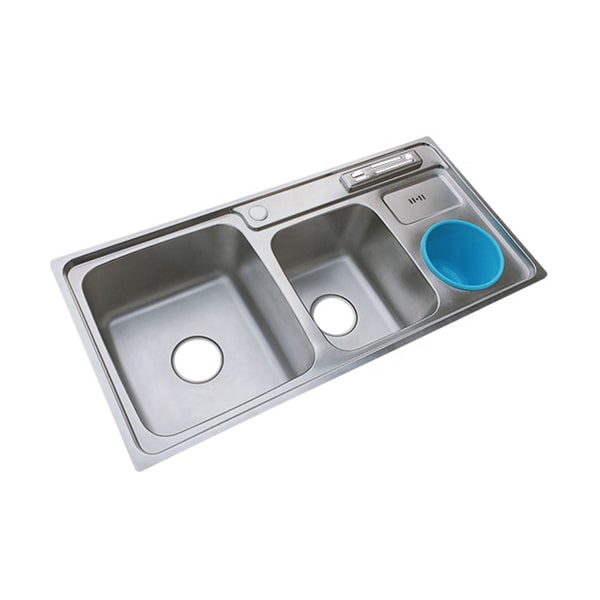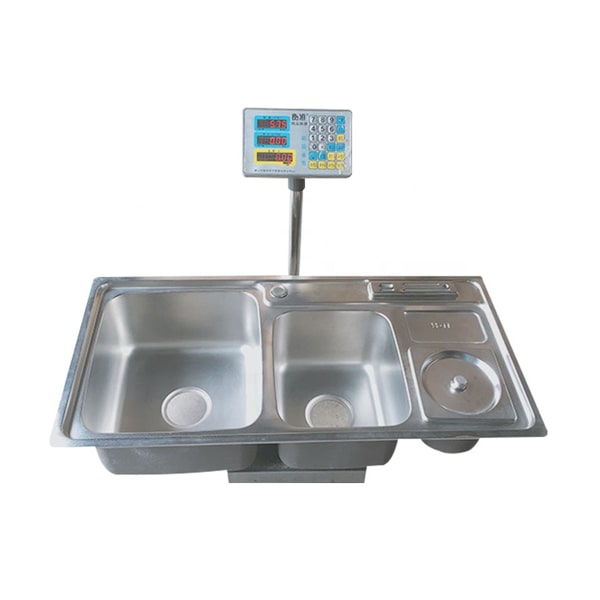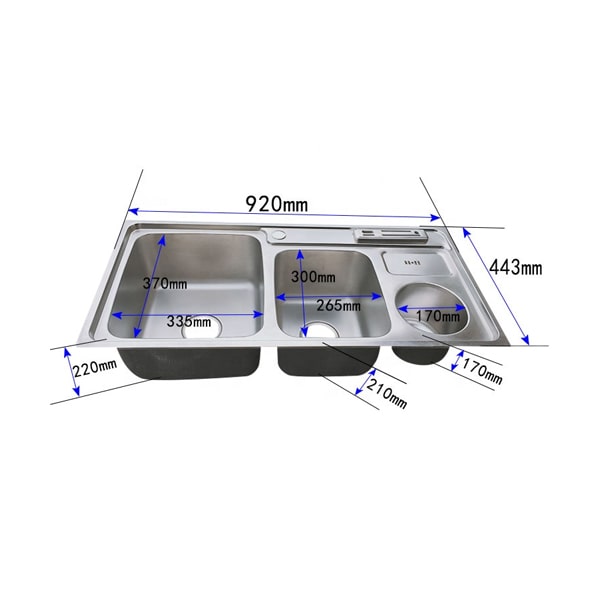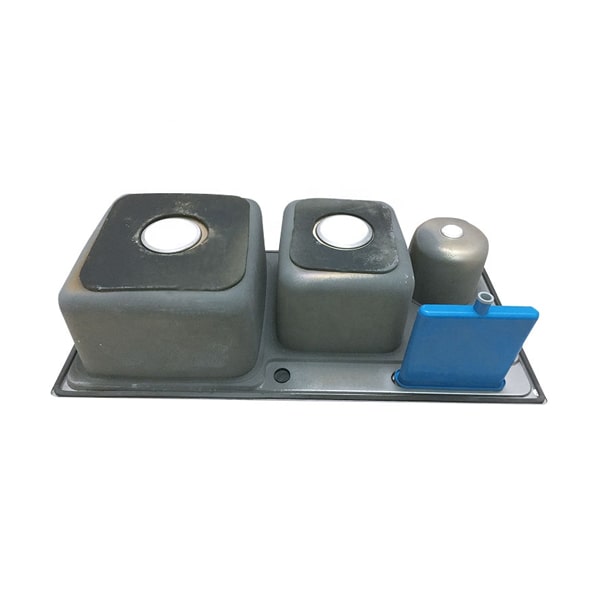 Tensile Sinks Y-9143
Brand Name: SC
Model Number: Y-9143
Warranty: None
After-sale Service: None
Project Solution Capability: None
Application: Kitchen
Design Style: Modern
Place of Origin: Guangdong, China
Feature: Without Faucet
Surface Treatment: Pearl Sand
Installation Type: Above Counter
Bowl Shape: Rectangular
Number of Holes: Two
Sink Style: Double Bowl
Size: 91*43*22cm
Accessories: No Accessories
Factory supply modern style large multi-functional double kitchen wash basin 201 stainless steel sink.
Three basins are more practical than double basins. It is composed of three basins. However, due to the large area, currently only some families with large dishwashing kitchen space are installed.
Supply Ability
100000 Piece/Pieces per Month
Packaging & Delivery
Packaging Details: The outer packing size (length, width and height)is 96*46*49(cm), with a net weight of 5.75 kg and a gross weight of 30.75kg.
Port: Nansha Port
| | |
| --- | --- |
| Size | 91*43*22CM |
| Accessories | No accessories |
| Product Keywords | Stainless steel kitchen sink, Dishwashing double sink sink, Rectangular stainless steel sink, Multifunctional sink |
| | |
| --- | --- |
| Material | 201 Stainless steel |
| Plate Thickness | 1.3 (mm) |
| Solid Thickness | 0.55-0.6 (mm) |
| Molding Process | one body molding |
| Surface Treatment | Pearl Sand |
| Bottom Processing | Coating |
| Depth | 22cm |
| Color | Silver |
| Slot | Dual |
| Number of Pieces | 5 pcs |
| Opening Reference Size | 90*42 (cm) |
One of the most functional, durable and stylish additions that you can add to your kitchen is a stainless steel basin sink. A stainless steel sink is an investment in your home because it lasts longer than other materials used in sink construction. It is possible to find styles and sizes to fit into almost any kitchen setting. The choices available are virtually limitless, because there is a stainless steel sink for every budget and taste. Many consumers choose a stainless steel sink for its appearance and durability because it has an antique finish that mimics antique ceramics and stonework. The finish is resistant to stains and scratches, and it will never need to be resurfaced or refinished because it retains its natural luster.
Another benefit of choosing a stainless steel sink is that it will require very little maintenance, if any, over the life of the appliance. This is because the pores of the stainless steel, which are made to channel water from the sink to the drain, have been sized to allow the water flow without being blocked by debris. Most sink pads, gels or sealants will be applied to the outer surface of the basin to keep it looking clean and shiny. These products work to protect the sink and will be required once or twice a year to be reapplied to help maintain the sink's finish.
To properly care for your double holes stainless steel sink, you should avoid using harsh abrasive substances on the exterior of the material. Also, you should not soak it in water or use excessive amounts of water, soap or bleach to clean it because it could leave streaks and uneven finishes on the surface. You should also avoid using metal scouring powders or steel wool pads since these items could scratch the finish. If you must clean the sink, mild dish detergent is recommended as it is gentle enough to prevent scratches but is also safe enough to remove stains. Stainless steel basins can be placed in a dishwasher, but you should read the appliance's instructions before doing so.
The use of a stainless steel polish or shine is another way to keep your sink looking fresh and new. There are several different types available on the market today. One type is oil-based, which works with a sponge or pad to gently rub off stains or rust. Oil-based products are safe for stainless steel sinks, but you should only use them if the finish has already begun to turn. If you do not have an oil-based polish, you may still consider using a stainless steel spray polish.
CONTACT US


Foshan Shunde Songchang Kitchen & Sanitation co., Ltd.
We are always providing our customers with reliable products and considerate services.
If you would like to keep touch with us directly, please go to contact us