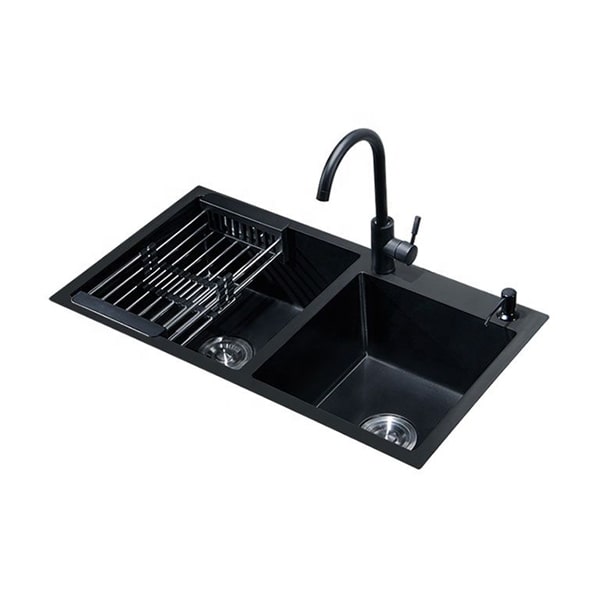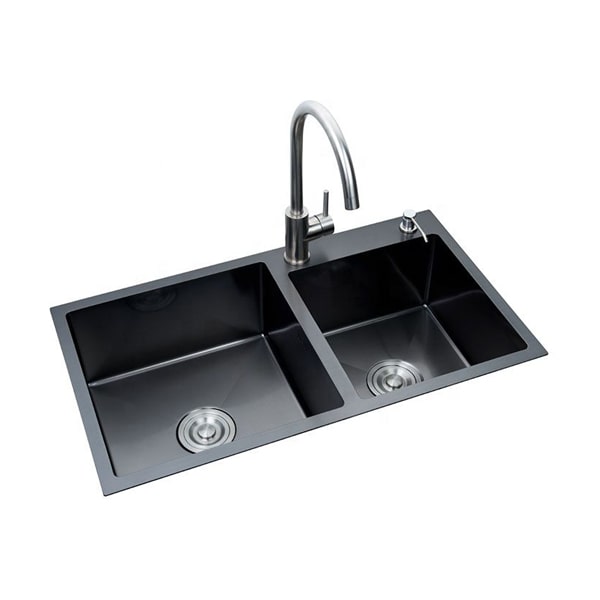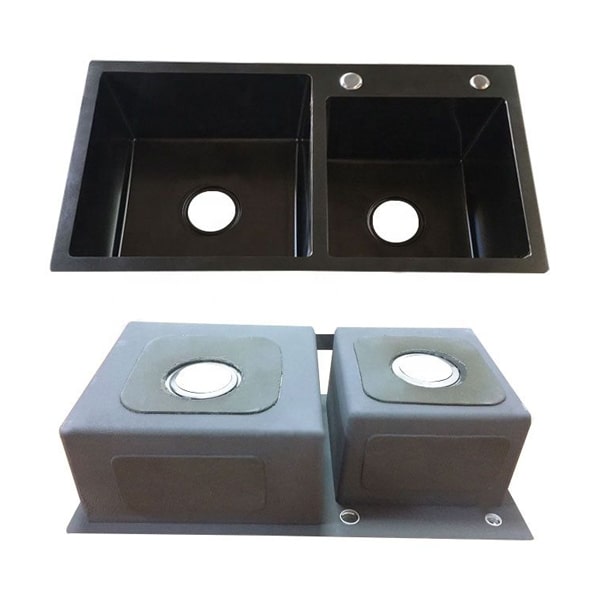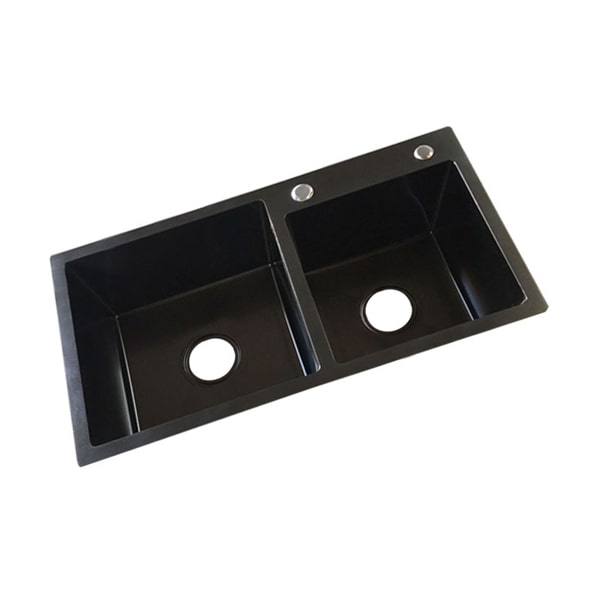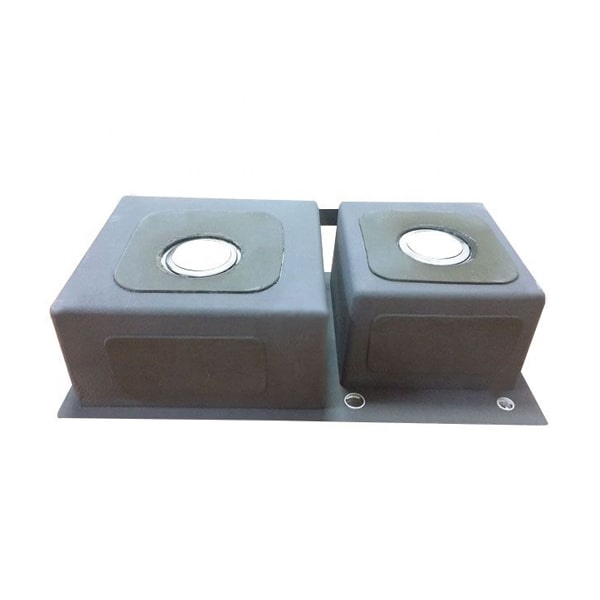 Handmade Sinks 1AD
Brand Name: SC
Model Number: 1AD
Warranty: None
After-sale Service: None
Project Solution Capability: None
Application: Kitchen
Design Style: Modern
Place of Origin: Guangdong, China
Feature: Without Faucet
Surface Treatment: Black gold steel nanometer
Installation Type: Above Counter
Bowl Shape: Rectangular
Number of Holes: Two
Sink Style: Double Bowl
Size: 75cm*41cm*20cm
Accessories: Including retractable blue + 2-inch A9 accessories
High resistance to abrasion black handmade sink for kitchen large capacity stainless steel double sink.
The granite sink, also known as the kitchen quartz sink, is very strong and wear-resistant. Its material and craftsmanship are relatively advanced. Generally, it will not be scratched by a knife, and the kitchen quartz sink can withstand high temperatures, 300 degrees Celsius. There is no problem with high temperature, it is the longest service life of these materials. The price is a bit more expensive than the stainless steel kitchen sink. Quartz stone sinks are very heavy. If you install this type of sink, you must choose cabinets and countertops with better support in advance.
Supply Ability
100000 Piece/Pieces per Month
Packaging & Delivery
Port: Nansha Port
| | | | | | | | |
| --- | --- | --- | --- | --- | --- | --- | --- |
| Size | Minimum Order Quantity | FOB Price (USD) | Number of Pieces | Net Weight | Gross Weight | Outer Box Size | Opening Reference Size |
| 75*41*20cm | 800pcs | $ 30.2 | 1 pcs | 6.45kg | 8.5 kg | 76*42*24cm | 73*39cm |
| 78*43*20cm | 800pcs | $ 30.7 | 1 pcs | 7.05kg | 9kg | 79*44*24cm | 76*41cm |
Benefits of Handmade Stainless Kitchen Sink

People are starting to get a little more inventive with their kitchen sink designs. With a little imagination and ingenuity, you can have one that will not only look good in your home, but make it stand out. A handmade stainless steel sink may be just what you need for a kitchen renovation or remodel. There is something about a handmade sink that just looks different and that is why many homeowners love them. You can find a handcrafted sink in many colors and styles, so finding one that fits in with your current kitchen design should not be a problem.

Non-porous and very hard wearing steel materials. This material is resistant to acid stains and common kitchen acids marks and stains such as those made by coffee and other types of fruits and vegetables this material is | material | stainless steel | stainless | steel} Easy to maintain and clean. This material is extremely easy to clean using mild dish detergent. You could probably use a mixture of one part dish detergent to five parts water and simply scrub away. The stainless steel material is easy to maintain and clean. This material is extremely easy to clean using mild dish detergent.

Easy to install and uninstall. Installing this type of kitchen sink does not require a professional contractor. Even the most inexperienced beginner can install these sinks 。

Versatile and attractive. One of the best features of this type of material is its beauty. Kitchen sinks are used so often that they become dirty and unappealing. A stainless steel kitchen sink is available in many different designs, materials and colors. It's not difficult to find a stainless steel kitchen sink to match the decor or theme of your kitchen.

Durability. This benefit is one of the main reasons why homeowners choose an unrise stainless steel has a non porous surface which prevents food particles from collecting and growing on the polished surface. The unique ceramic material is also known to be non-corrosive, so it's safe to use even when food is left on it. It is also resistant to food stains and corrosion which makes it durable to scratches, stains, juices and other food contaminants which may cause staining or discoloration. This quality makes it ideal for use in kitchens and bathrooms.
CONTACT US


Foshan Shunde Songchang Kitchen & Sanitation co., Ltd.
We are always providing our customers with reliable products and considerate services.
If you would like to keep touch with us directly, please go to contact us