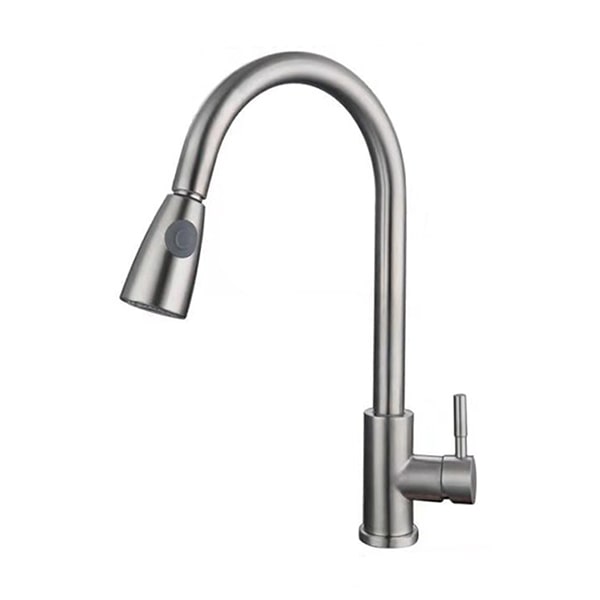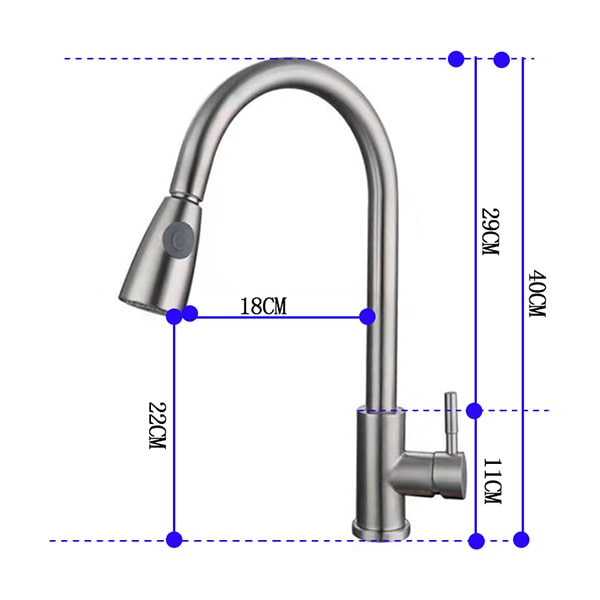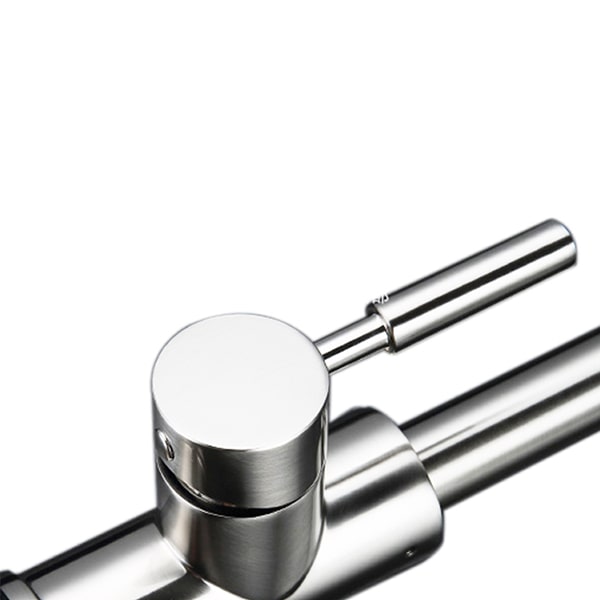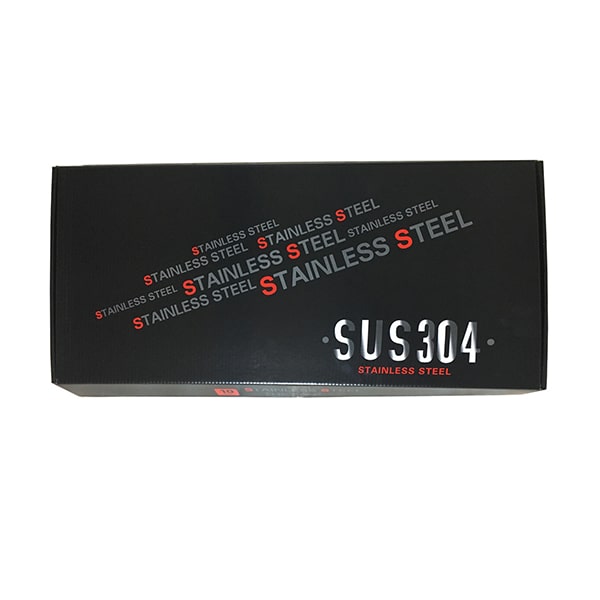 Kitchen Faucet YM-C030B
Brand Name: SC
Model Number: YM-C030B
Warranty: 3 Year
After-sale Service: Online technical support
Project Solution Capability: Others
Application: Kitchen
Design Style: Contemporary
Place of Origin: Guangdong, China
Surface Treatment: Brushed
Installation Type: Deck Mounted
Number of Handles: Single Handle
Style: Contemporary
Valve Core Material: Ceramic
Number of Holes for Installation: Single Hole
Spray Type: Pull Down
Kitchen durable brushed single handle drop down stainless steel sink faucet with high quality.
Supply Ability
100000 Piece/Pieces per Month
Packaging & Delivery
Port: Nansha Port
| | |
| --- | --- |
| Place of Origin | Guangdong, China (Mainland) |
| Brand Name | SC |
| Model Number | YM-C030B |
| Installation Type | DECK MOUNTED |
| Number of Handles | Single Handle |
| Style | Contemporary |
| Valve Core Material | Ceramic |
| Number of Holes for Installation | Single hole |
| Spray Type | Pull Down |
| Warranty | 3 years |
| Product Keywords | Single lever kitchen faucet, Gooseneck kitchen faucet, Kitchen sink faucet |
Looking for a 304 stainless steel faucet but can't decide between having a chrome or nickel faucet? You've come to the right place! There are many differences between these two metals, which are the main reasons they are used in different faucets. So how do you choose which one to buy? I'm going to explain each of the major differences between the two and help you choose the right one for your home.
Both of these types of metals are known for their corrosion resistance, which means both chrome and a 304 stainless steel faucet lock set can last a long time without having to worry about corrosion. It's important to note that when you wash your faucets, you should never use soap water. This can cause corrosion to occur because it removes the protective coating on the inside of your faucets. If you need to wash your faucets, you should use a sponge dipped in a mild dish soap, or a gentle dish detergent. This will gently remove the grime and dirt without rinsing your faucets off.
Both of these types of materials can be polished to create a mirror like appearance on the exterior of your faucets, but chrome will last longer due to its higher chromium content. You'll also notice that both of these look similar because both metals have very fine pores and are highly conductive. They are also resistant to corrosion from salt water, soap, and other chemicals. A 304 stainless steel faucet lock will work well with any type of water faucet, including vintage models.
Both of these types of materials should come with a lifetime guarantee. However, it is important to note that the guarantee does not cover damage caused by an accident or misuse. Some sellers will include an installation kit with all-copper faucets. You may choose to do the installation yourself, but it's a good idea to know exactly what you're doing. You don't want to damage your faucet with the wrong tools.
All-copper, brushed stainless steel faucets are available in three different finishes: brushed chrome, polished chrome, and antique nickel. They are offered in a wide range of styles, including those with single, double, or triple sprays. You may also find faucets with double and triple spray heads in various combinations. These are typically more expensive than their brushed counterparts, but the extra expense may be worth it if you really want the ability to customize your taps.
Another option that some people like when purchasing a new faucet is to purchase a "ceramic" type. These type of pulls look like brass and have a shiny chrome finish. They are very smooth and don't have the worn look often seen with brass. However, they can tarnish like brass. If you really want a brushed finish, then this is the type for you.
CONTACT US

Foshan Shunde Songchang Kitchen & Sanitation co., Ltd.
We are always providing our customers with reliable products and considerate services.
If you would like to keep touch with us directly, please go to contact us